"Ocean Beach Study #1"
© John Steven Calder 2017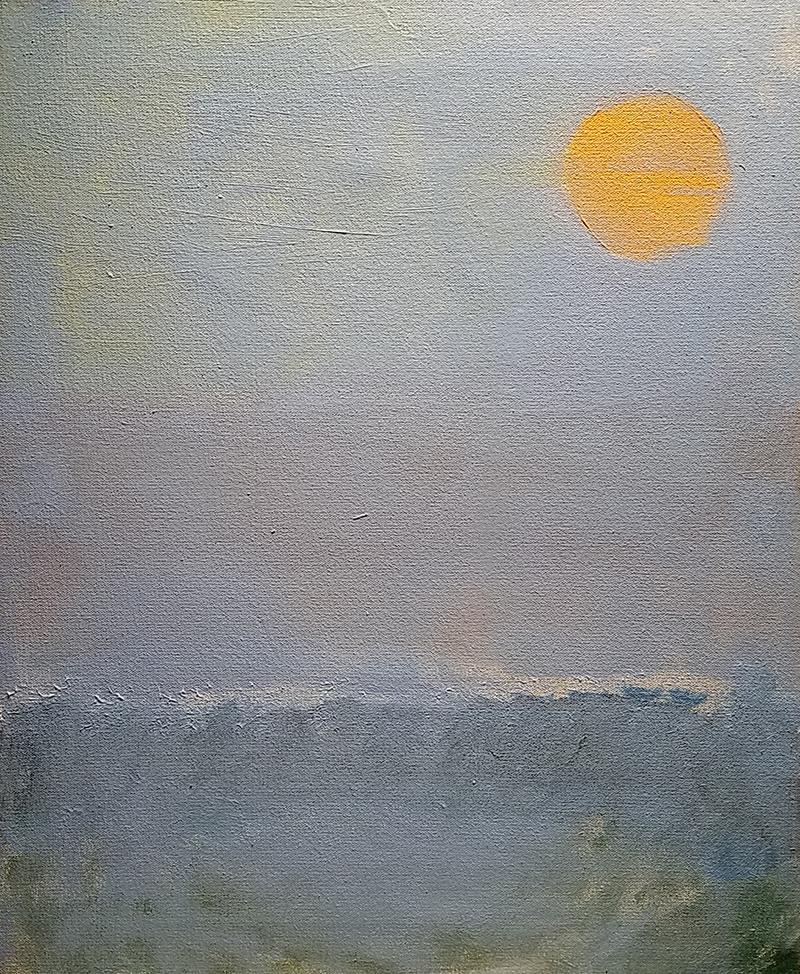 "Ocean Beach Study #2"
© John Steven Calder 2017
A quick test of color and texture of San Francisco's Ocean Beach.

---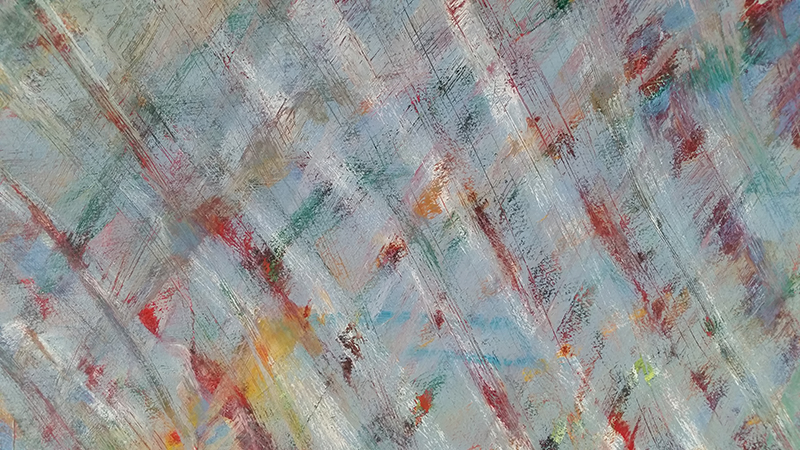 "Walk in the Woods"
© John Steven Calder 2017
As a kid I used to take long walks in the woods of Michigan. This painting represents the palettes and smells of one of those walks.

A lake, birch trees, the colors of fall. Reminds me of the sweet smell of the leaves.

---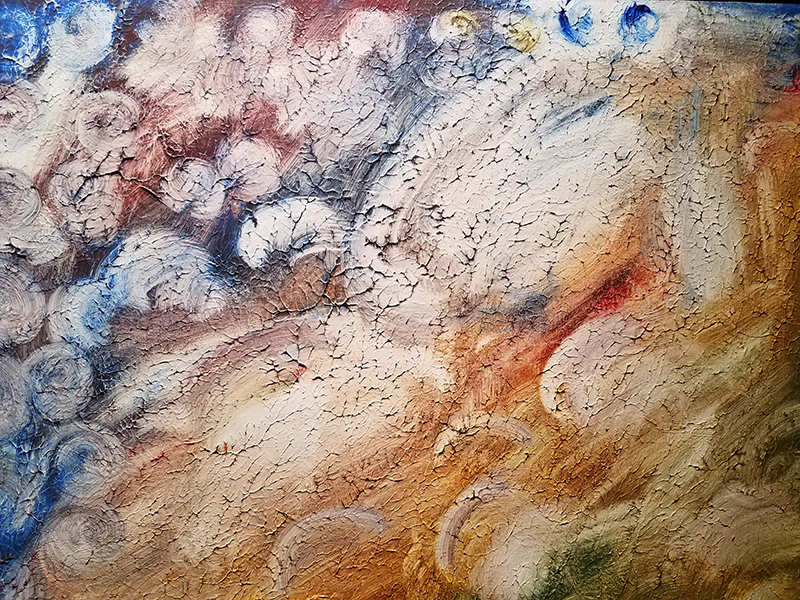 "Storm Coming"
© John Steven Calder 2017
Seeing a storm coming, reds and blues in chaos, in conflict. Caused by the Orange and Yellow One.

---
"I'm Only Sleeping"
© John Steven Calder 2017
As a kid in the 60's I had a lot of ghosts and fears under my bed. The Cold War, mobsters trying to kill my family, my Dad trying to kill them (succeeding 3 times that we know of) and on occasion, he'd tried to kill us.

I kept all those things under my bed. Painting lets me climb under there and see what I got. This came about as I see the attacks on Paris, the rising of Russia for a new Cold War.

Today's times remind of the 50's. France is at war with Muslims (i.e. Algerian war 1954-62), and the Russian president is pounding on desks and posturing a nuclear threat (i.e. 1960 Premier Nikita Khrushchev).

What I found here was Mr. Lenin and his Cold War, letting us know:.... "I'm only sleeping".

---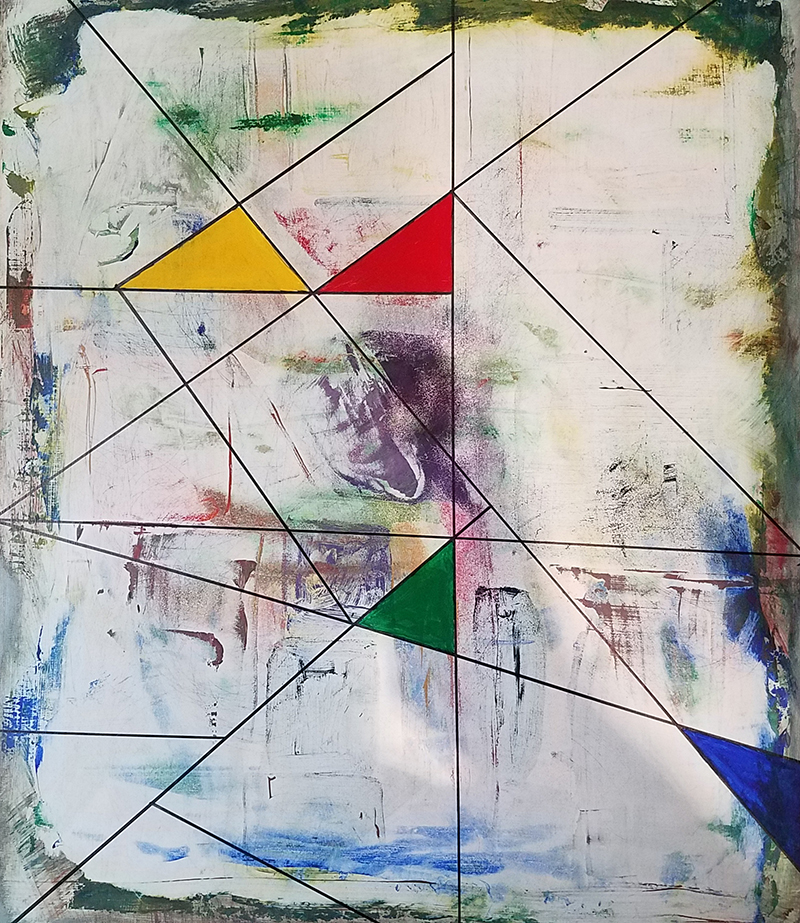 "Livingston Channel"
© John Steven Calder 2017
This work in progress will be a memory of me and my Grandfather fishing on a dock at the southern point of Hickory Island, outside of Detroit Michigan.

To our right is Michigan and the USA. To our left is Canada. In front of us is the northern opening to Lake Erie. To our left was the Livingston Channel, a deep-water channel where the grand lake freighters would pass between the Great Lakes.

We would get up early at our cottage and dig for worms in the woods (see above ?). Sitting on the dock was one of the most beautiful views in the world! As the enormous lake freighters came by, Grandpa would tell me its name, where it came from, where its going and what is was carrying. Gee's he surely was the smartest man on earth!

As I got older and started to read, I found that the Detroit News would print this information, in color, every Sunday on the back page of the comics. Seems Grandpa would clip this information and save it in his pocket!

I still think he was the greatest man I ever met!

---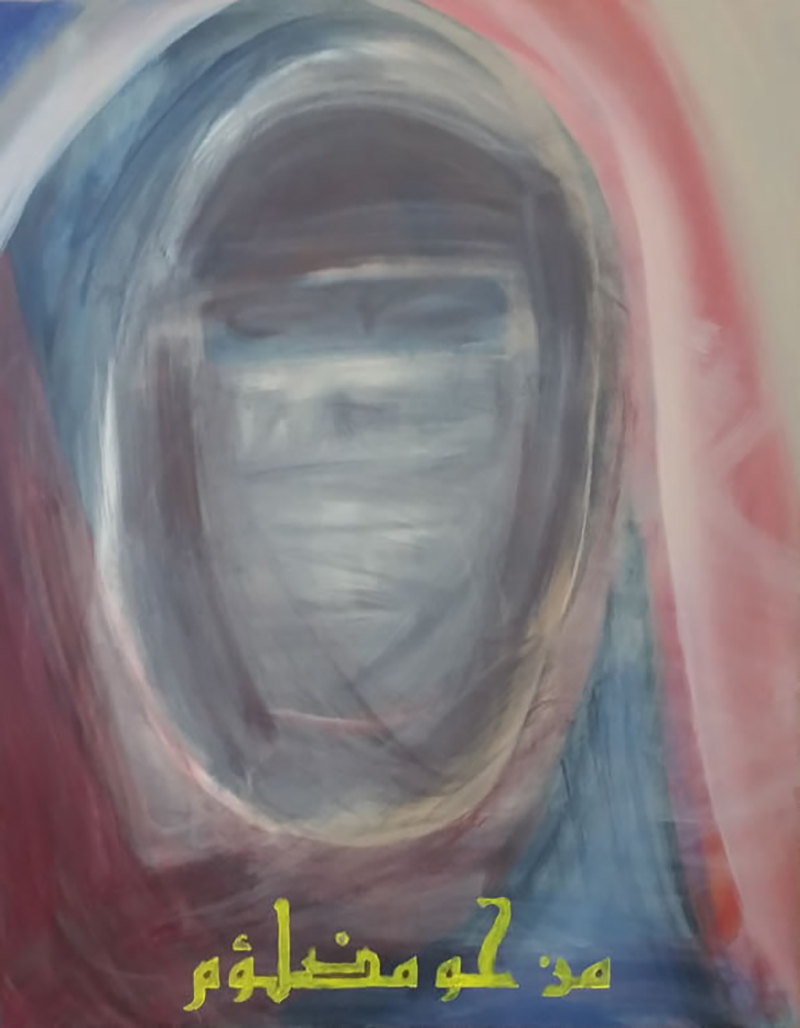 "Who's Oppressed"
© John Steven Calder 2017
This works hopes to educate that the veil in some cultures does not automatically mean oppression. Maybe we are the one who's knowledge is oppressed. It's up to to the viewer to decide.

Personally I'm more afraid of old white men wearing dresses speaking in Latin: Priests.

---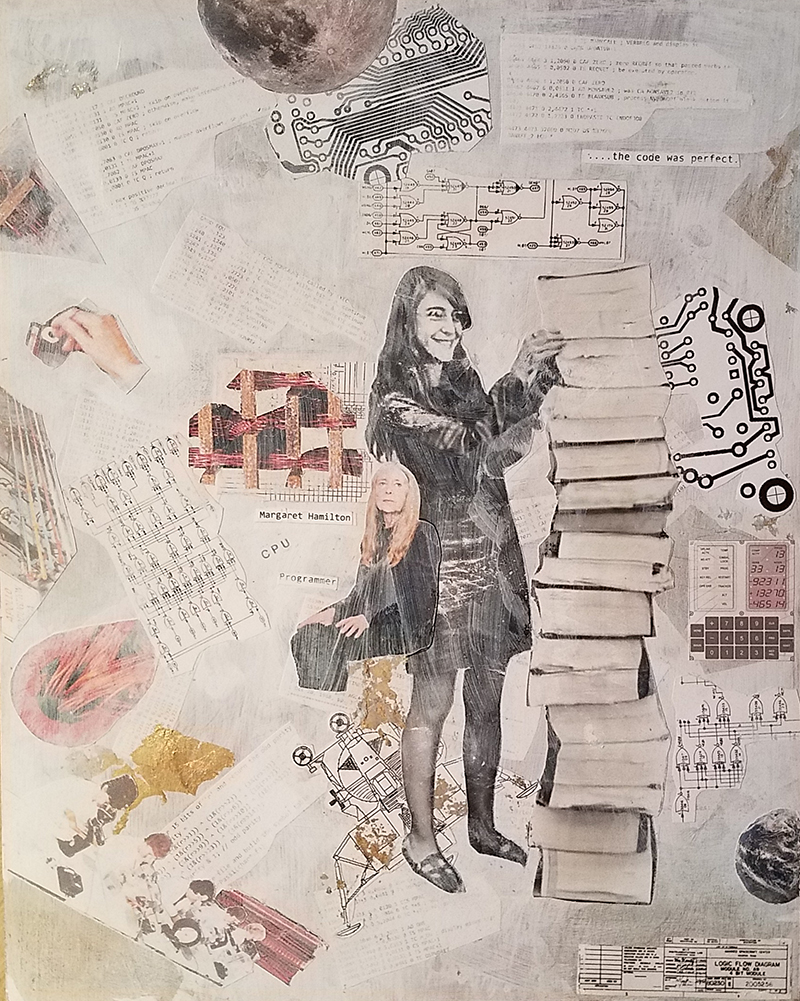 "Margaret Hamilton was Perfect.."
© John Steven Calder 2017
The painting is meant to be an homage to woman engineers and technicians that have been extremely critical for in the technical industries, but whose contributions have been greatly overlooked. In 1986, Margaret Hamilton received the Augusta Ada Lovelace Award by the Association for Women in Computing. This award is given to individuals for extraordinary service to the computing community through their accomplishments and contributions on behalf of women in computing. This painting 'deconstructs" an object I claim to be perfect, the Apollo Guidance Computer (AGC).
This is the actual computer that was installed on the Apollo 11 Lunar Excursion Module (LEM), which landed man on the moon on July 20th 1969. This computer needed to work perfectly, once. No room for error, no do-overs, no second chances. The painting depicts a young engineer, Margret Hamilton, standing next to the source code listings, of her hand written software code. Due to her exacting and detailed work, this computer performed its task, perfectly, once! Embedded in this painting is some of the actual code she wrote, as well as circuit diagrams of the actual hardware this software ran on. I also included images of the AGC's Magnetic Core Memory and the woman that built it.
(read more).

---